Bring Your Own Net
Adventure "In-Place" Retreat
Doors open again in September
Drop your email below to be kept in the loop for the next round!
"...Pure magic...""...I feel a weight lifted...""...As close to in-person as you could get..."
"...I feel more free and supported..." "...I feel more calm and grounded..."
"...The tools are applicable now more than ever..."
Don't waste your life waiting for anything or anyone else to appear. Start showing up for yourself.
In this retreat you will learn how to:

Alter your approach to challenges, allowing you to find solutions and direction.
Set yourself free from heavy stories you carry, so you can move forward.
Trust and listen to yourself without seeking external validation.
Stop the free fall, so you can lift yourself up and land on your feet.
Create a road map towards what you truly desire.
Be brave with your life - knowing you have the tools to take big leaps, no matter how scary they feel.
You'll come away with newfound courage, a redefined sense of yourself...
AND with a net you built on your own, that you can trust in the face of any challenge, no matter how big or small, no matter where in the world you are, or who is (or is not) by your side.
Your Instructor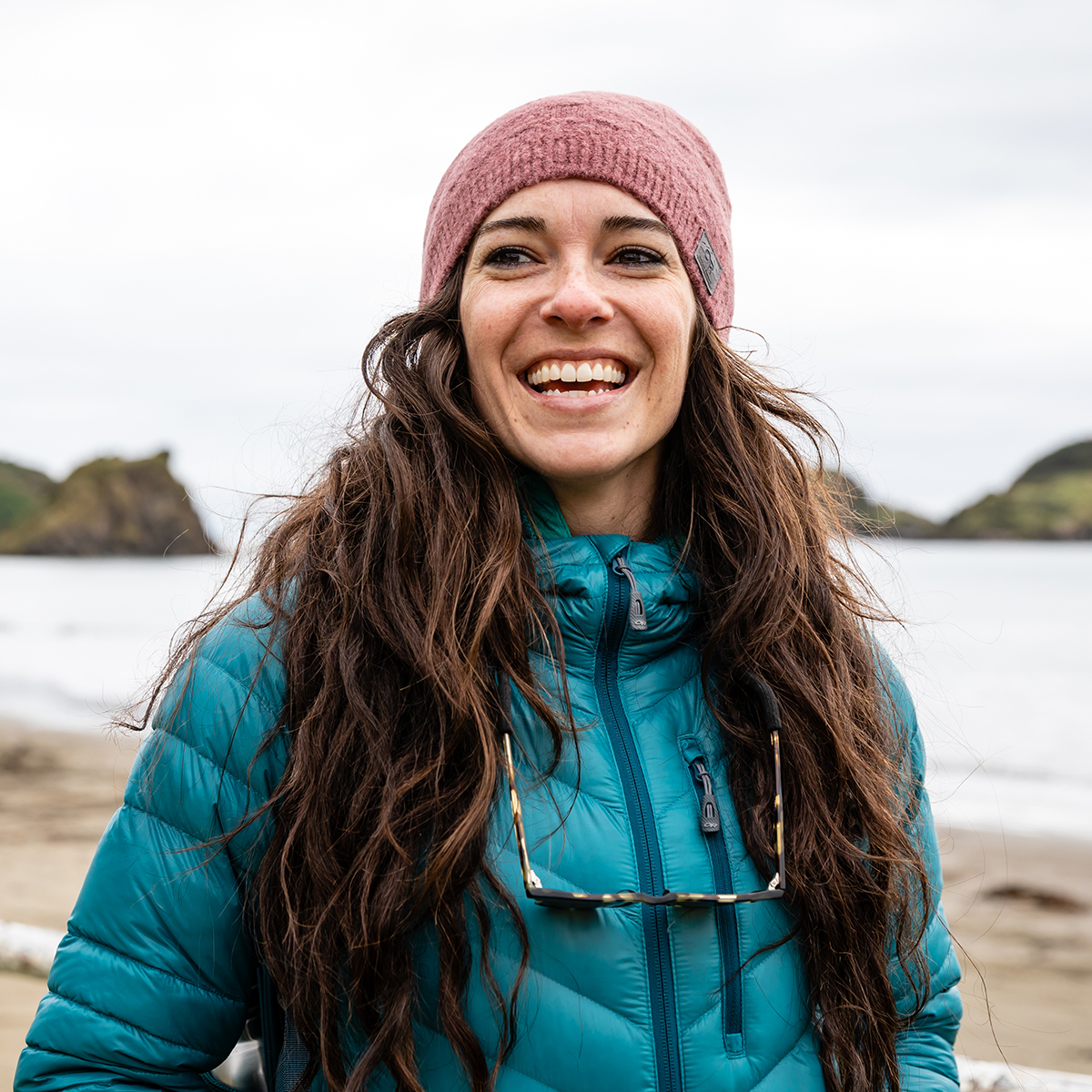 Five years ago, I chose to take a huge leap that catapulted me straight out of the life I'd known for years and into an indefinite season of solo travel. In the free fall of my new reality, sans partner, sans home, I constantly wondered when my "net" would appear. Then I realized, no one, and no thing, was going to catch me. I alone had made the decision to take my leap, and as my only true companion, I alone would have to catch myself. Through the hardest lessons and darkest times, I learned what it took for me to build the net that would catch me, and only then was I able to start the long journey back up.
The net I built then is still the one I use today. It has been well loved, patched, added to, reinforced. It grows and changes as I grow and change. It is always with me, and in it, I still find the strength and courage to show up for myself, no matter the challenge I face.
For the past two years, I've had the opportunity to lead this retreat in person to teach others how to build their nets using the same tools I used. I get to watch them reflect, rewrite, and come alive in their own stories. While I would not wish the darkness of my free fall on anyone, I know every moment was worth it, because I am not the only one forever changed from this experience.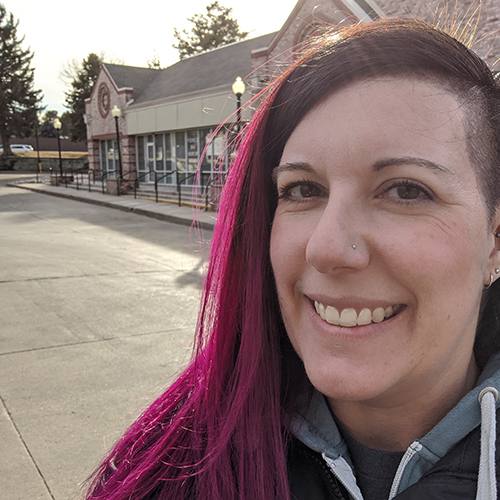 "We don't know what tomorrow brings, but with these tools, we can be ready for whatever comes.
When I went to this retreat, I had no idea that a month after my return, my entire life would be turned upside down and I would use every single one of the tools that we had gone through together... I didn't know what leap I was going to take, but then the leap showed up and said 'Here I am, you're taking this now!' It's been two years, and I still go back to that net. I continue to reevaluate what needs to be in my net and when I need to check in, if I'm feeling unsafe or anxious, depressed, maybe I just need a little more love in my life from myself, I go back to that, and it helps me feel safe and more empowered. And I now know I'm brave enough to take whatever leap I need to to get where I want to in my life.
I want all the women in my life to have this experience, because it was so transformational."
- Jenn, Health Coach and Pink Hair Enthusiast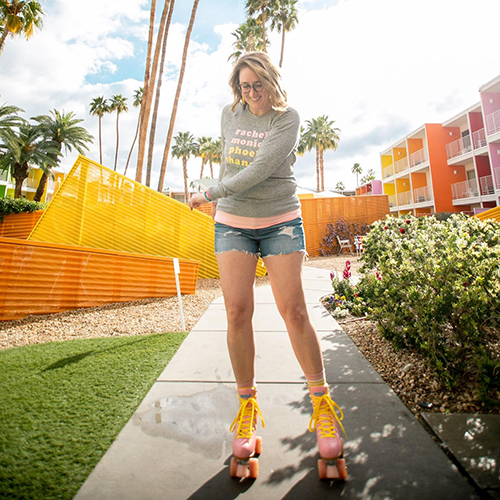 "My net has helped me realize that I don't need to do hard things alone. I have resources to assist me... A net isn't a sign of weakness, it's a source of strength."
- Alicia, Photographer, Maker, Consumer of Fine Whiskies
What to Expect
What does "Adventure-In-Place" even MEAN?!
I hear you! Here's what to expect:
Time Investment: We are going on a true adventure, inward - be prepared to put 4-6 hours into this retreat EVERY DAY (except Day 1, which is about half that) to dive into the online workshop sessions, journal prompts, and group chats. Make this time about you and don't sell yourself short!
Every morning during the retreat, I will email your online workshop sessions (made up of videos, text, and audio), so you can complete them on your own time, before we meet together as a group. Each day, we will have scheduled small group zoom chats to connect with each other about what we are experiencing. (See Group Chat Times below)
Day 1: Bring Your Own Net retreat kick-off - This is the first day of the rest of your life.
Day 2: You're going to get REALLY clear on where you are right now, so you can focus on where you WANT to be when you leap.
Day 3: Trust yourself - clear the space to let that tiny voice deep inside get loud enough that you can't ignore it.

Day 4: Today is the day you build your net and set the steps in motion to take your leap.
Each day includes 2-3 online workshop sessions, which you can split up, and most of these also include journal prompts, so you won't be in front of the computer the entire time!

If this is for you, grab this BONUS!
JUMP Supply Pack for the First 10 Signups
Every great adventurer needs a healthy supply pack. That's why I'm working together with some of my favorite brands to get you started. The first ten retreat registrants will receive exclusive deals from:

If you are one of the first ten people to register for this retreat, you will receive your JUMP Supply Pack by email after registration.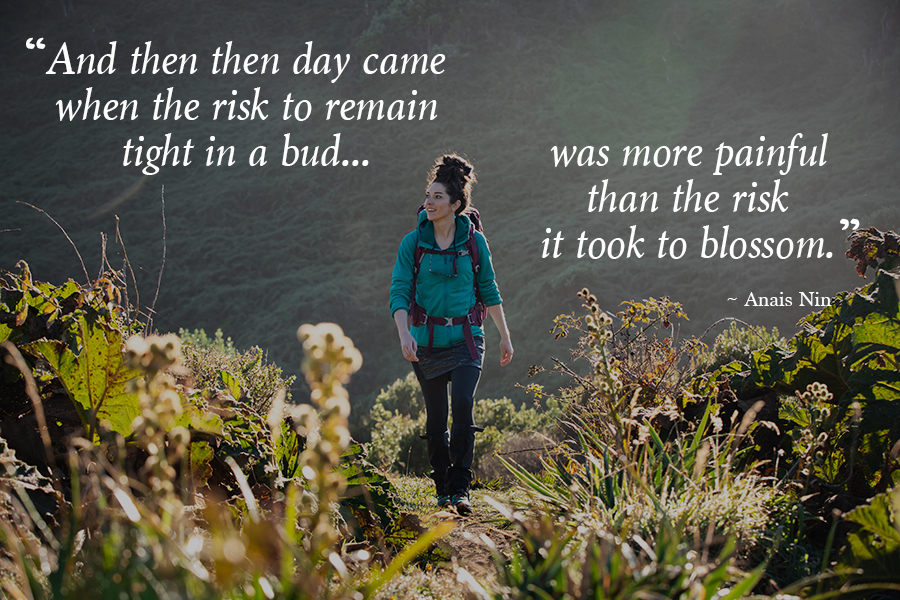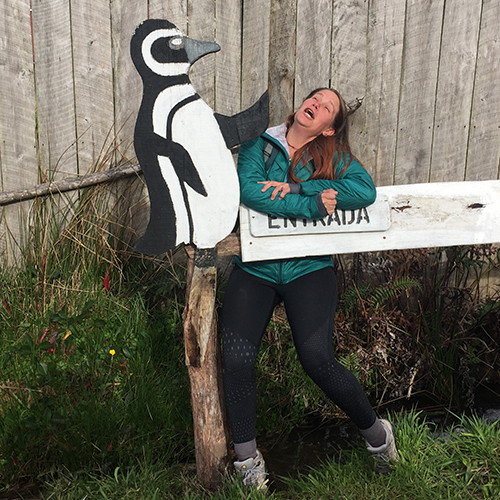 "I truly realized during the retreat that I choose to define myself. Not what others describe me as, friends or family, and definitely not society. I am ME."
- Brittany, JUMP's First Ever (and ONLY Five-Time) Trip Participant
This Retreat Is For You If You Want To...
Start trusting yourself
Be brave with your one precious life
Course correct and leave old stories behind
Realize your full potential
Have the strength and tools to pull yourself out of your funks
Design the life of your dreams
Feel more ALIVE
Group Chat Times

Your small group will meet at the same time each day (you will have four meetings over four days). Group chats will take around 90 minutes. Make sure you can commit to one of these groups for the entire four days of the retreat.
There are THREE available small groups for up to 10 participants each for this retreat:
Group 1 - 12pm PT / 3pm ET
Group 2 - 3pm PT / 6pm ET
Group 3 - 6pm PT / 9pm ET
**These spots are first-come, first-served. You may select your FIRST and SECOND choice of group chat times when you register. If a group fills up - this list will be updated ASAP to reflect remaining available spots.
Don't be afraid to carve out space for yourself and say YES to this experience, ALL of it, including your group meeting times each day. YOU ARE WORTH THIS TIME. These group chats will NOT be recorded out of respect for YOU and your fellow participants (what happens at this retreat stays at this retreat!). As such, if you cannot commit to meeting with your fellow participants and me at the same time each day on the specified dates, perhaps this is not the right time for you to attend this retreat.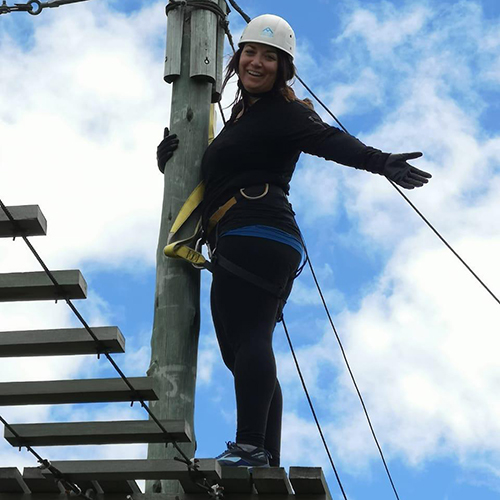 "When I decided to jump with Jackie I was in a pretty dark spot. I recently had surgery, was a stay at home mom, working for our company, taking care of our son, homeschooling him, just a lot stuff going on for everyone else, but not for me, so I signed up...
After the retreat I feel alive again and I have so many great tools to use...
I learned so much about myself, I learned how to take care of myself better, put myself first when I need to, I learned how to speak up, and say what I need to be a successful mom and a successful wife, I came out completely changed. My husband said when I got home, "You are so happy." I am so grateful to Jackie and so grateful to the women that I spent that time with, it was truly life changing and amazing and I would recommend everyone to take a chance and jump with Jackie, you will not regret that you did it."
- January, Rockstar Mom to a Boy Named Jack
Your Zoommate Is Waiting to Meet You!
What is a zoommate? A virtual version of a roommate, of course!
Since we are all upgraded to single occupancy for this retreat, you will have the opportunity to opt-in to be carefully and considerately paired with a zoommate. Your zoommate will be in your same small group.
What is the point? The same as being carefully assigned a roommate at one of my in-person retreats - a new friend, an accountability partner, a dedicated someone to talk to about this retreat outside of our group chats, a new (virtual) happy hour buddy, you know, zoommates! And the best part is that they will have opted in as well, you want to meet each other!
How will this work? I will introduce you via email, and from there your interactions will be entirely independent and up to you.
"Jackie has the magic of pairing people together as roommates... [Carley and I] found each other in Ecuador, we got paired, and we've been paired ever since! It's been two years, and we're not gonna stop being paired." - Jenn (2018)
Frequently Asked Questions
What is the timeline of the retreat?
We will begin May 14th and end May 17th (four days). Each day you will complete the online sessions on your own time, and then we will come together for small group zoom chats at the same scheduled time every day. See "What to Expect" for more details.
How long do I have access to this retreat?
You will continue to have access to the online material indefinitely! As long as this retreat exists, you're in.
I understand that there may be male and female participants, but what if I'm not comfortable in a mixed environment?
Yes, to build a net and leap with confidence is human, not exclusive to any gender, so we want to invite anyone who this speaks to to join us. However, we respect that there is a certain magic in getting women together alone to converse deeply with each other in an intimate setting, so you will have the option to opt-in to a women-only small group when you register (directly after payment).
What if ______?
Since this is the first time we are doing this retreat online, we are all exploring this new landscape together. I ask you to bear with me if we run into unexpected obstacles. What I CAN promise is that you are in good hands, so don't worry! We will sort everything out so we can all have the best experience possible.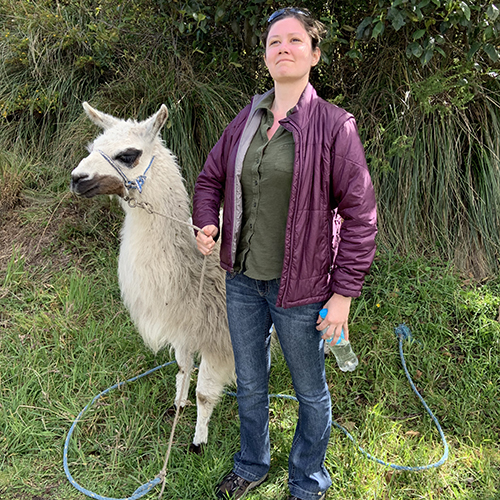 "I learned more than I thought was possible. I can't put into words how happy I am that I was able to take this leap. If you get a chance to go on one of Jackie's retreats, TAKE IT. You will not be disappointed."
- Ana, Aspiring Storm Chaser
Doors close May 12th.

If this sounds right for you, don't let it slip by to the tune of "maybe later."
Invest in yourself now, you are worth it.
This is your first step.
Doors are closed!
Drop your email below to be kept in the loop for the next round.
If this is for you, grab this BONUS!
JUMP Supply Pack for the First 10 Signups
Every great adventurer needs a healthy supply pack. That's why I'm working together with some of my favorite brands to get you started. The first ten retreat registrants will receive exclusive deals from:

If you are one of the first ten people to register for this retreat, you will receive your JUMP Supply Pack by email after registration.